Marbrerie Bertrand - Leader in Luxembourg for Tombstones and Other Funeral Services
Marbrerie Bertrand is a leader in Luxembourg for the production of tombstones and other services in the funeral industry. From design to stone selection, through tombstone fabrication and installation, our team handles every request for a burial. We offer services such as restoring tombstones, opening, closing and maintenance, and are even authorized and able to handle the administrative side with municipalities.
We have 120 years of experience since our foundation as a "stone manufacturer" in 1902. Our expert craftsmen in the construction of funeral monuments are attentive to all types of requests to offer a personalized funeral monument.
120 Years of Experience in Monument Fabrication
D'Marbrerie Bertrand ass Leader zu Lëtzebuerger an der Produktioun vun Grafsteng sowei aner Servicer am Beräich Monuments Funéraires.
Mir hunn 120 Joer Experienz zënter eiser Grënnung als 'Kräizermecher" am Joer 1902.


Vum Design, dem Choix vum Steen bei eis um Site, der Fabrikatioun, der Installatioun, eis professionell Mataarbechter këmmeren sech em äert Graf.


Mir këmmeren eis och ëm den administrativen Deel mat de Gemengen. Zousätzlech offréieren mir Servicer, wéi d'Restauratioun vun Grafsteng, d'Op- an Zoumaachen an den Entretien.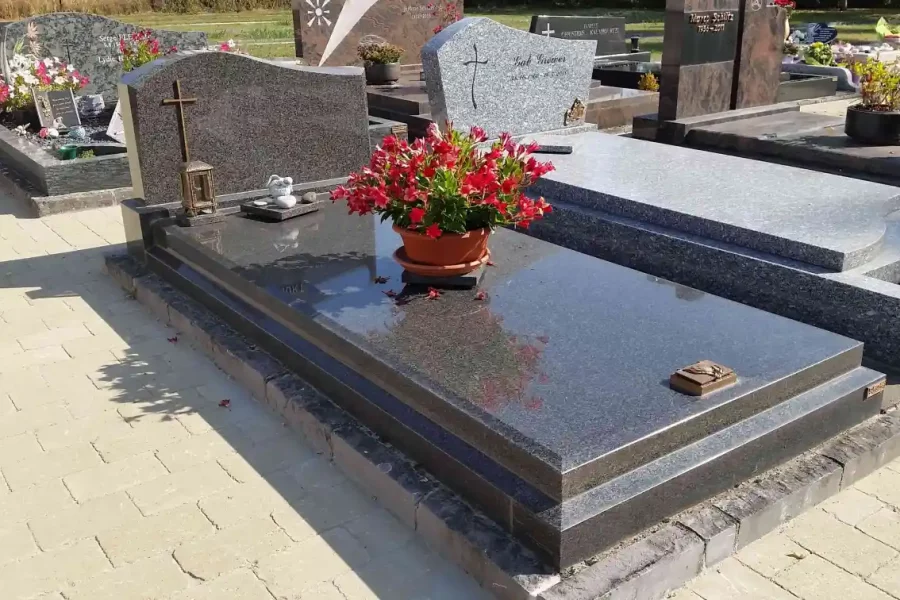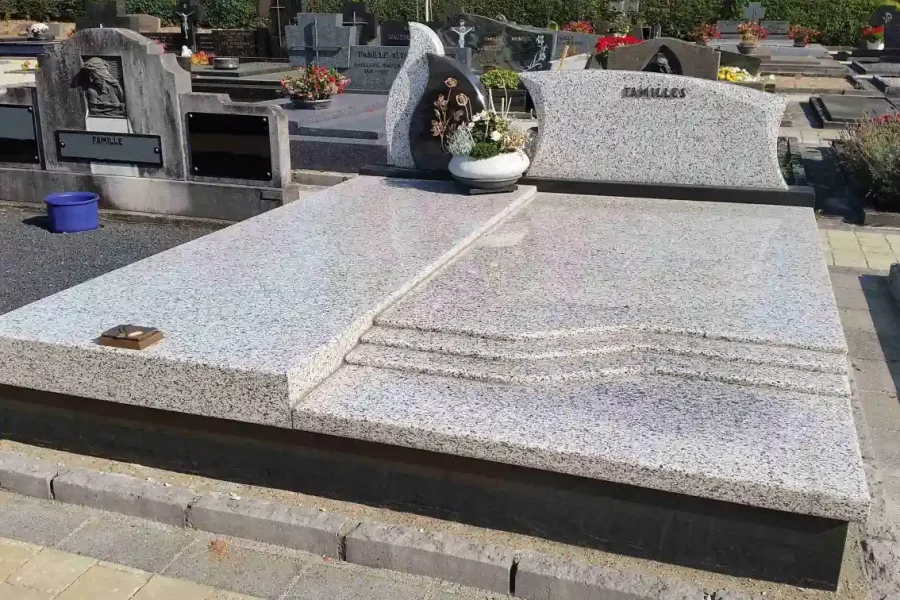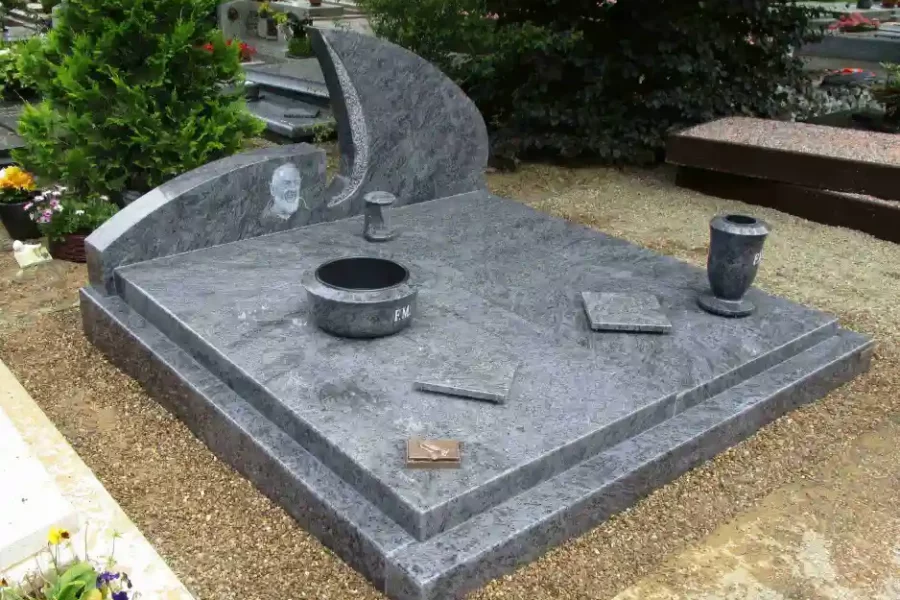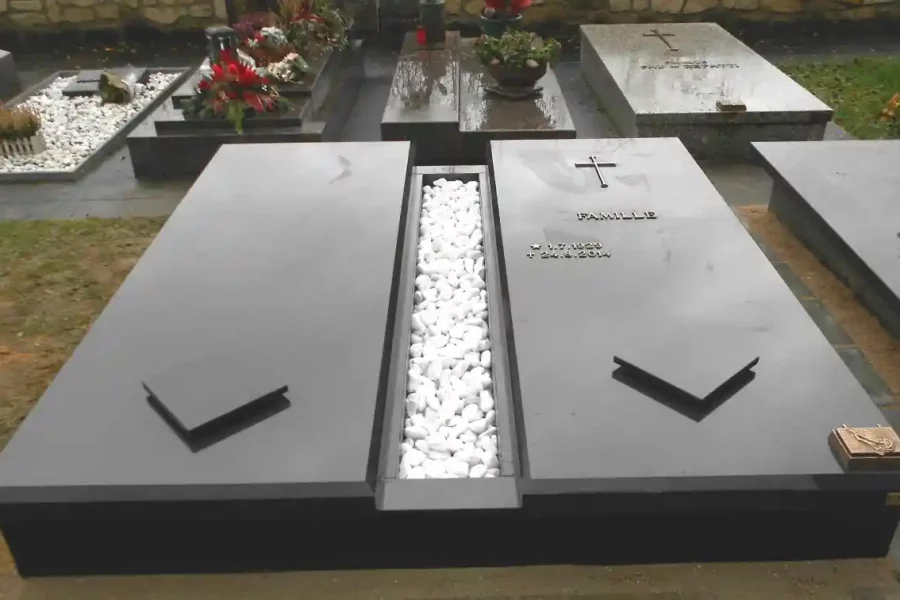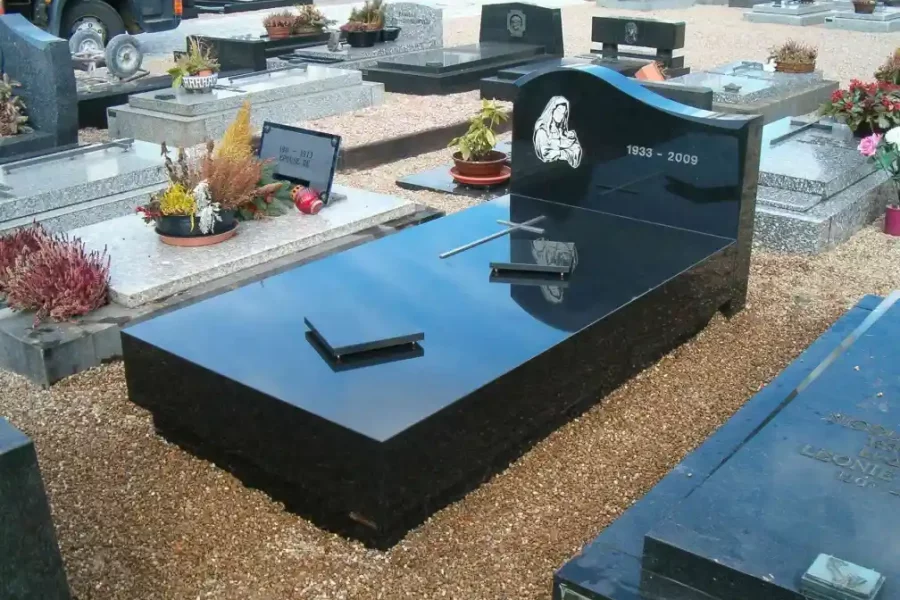 Contemporary Funeral Monuments
Eis intern Kreatiounen an engem zäitgenëssesche Stil.
Classic Funeral Monuments
We have been creating classic funeral monuments for over a century for those looking for a more traditional look. Our handmade creations are known for their unique and timeless style.
Eis intern Kreatiounen am klasseschen Stil.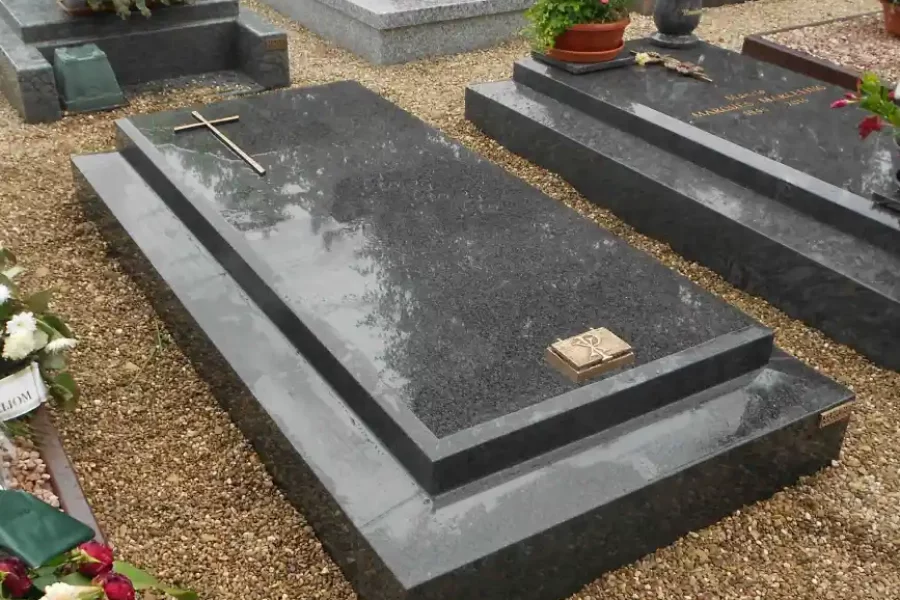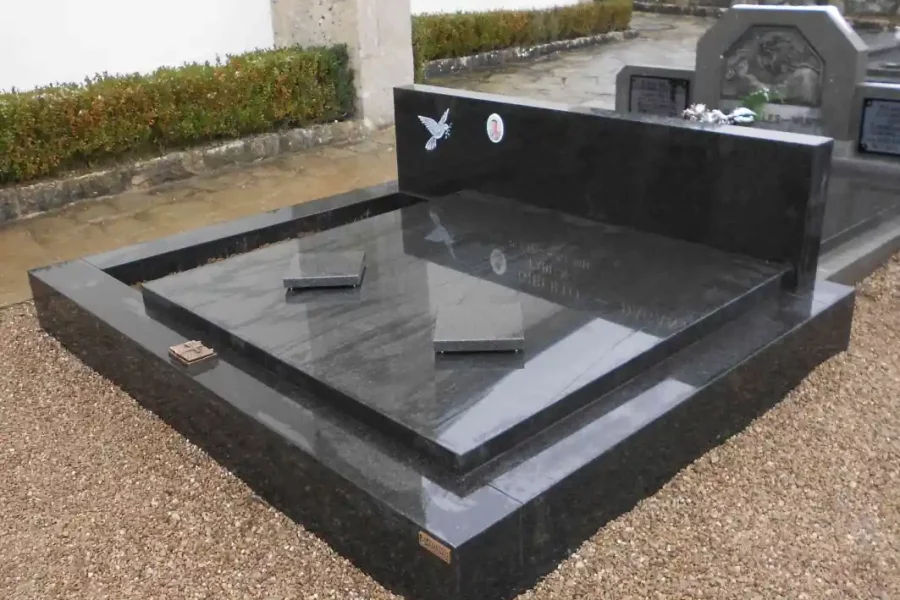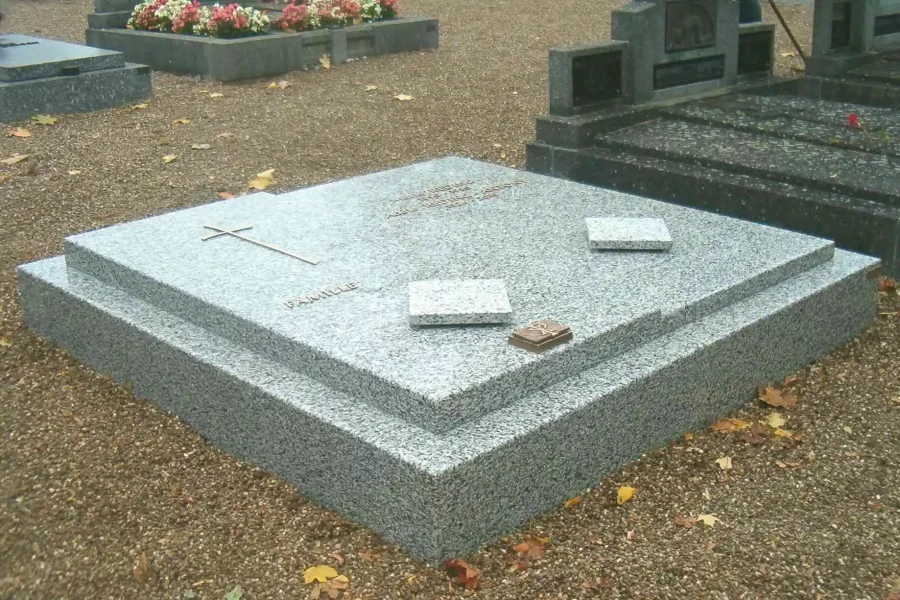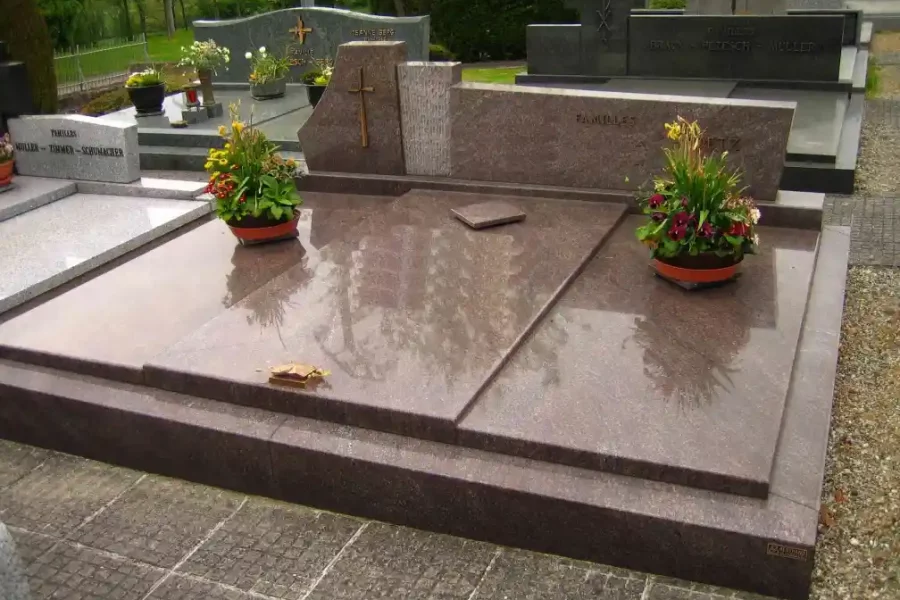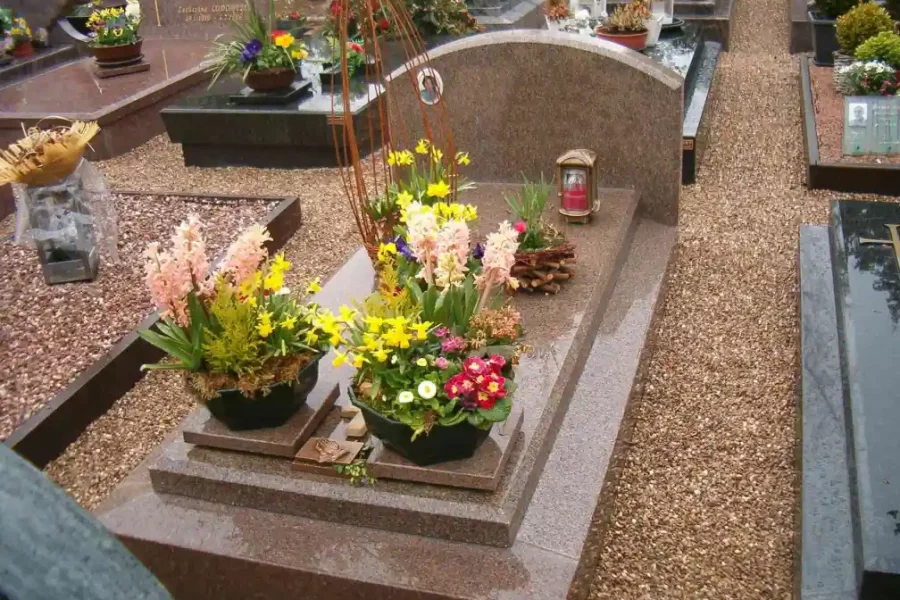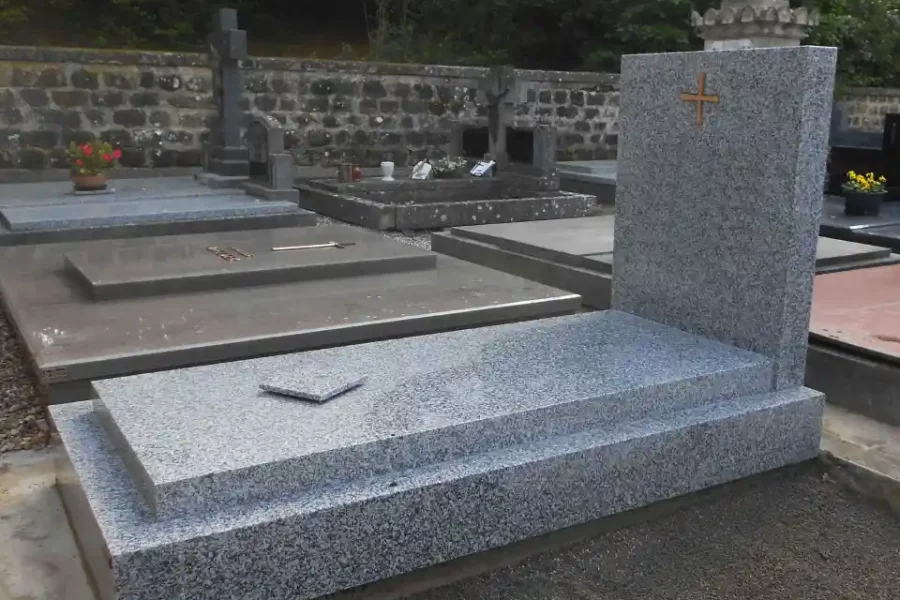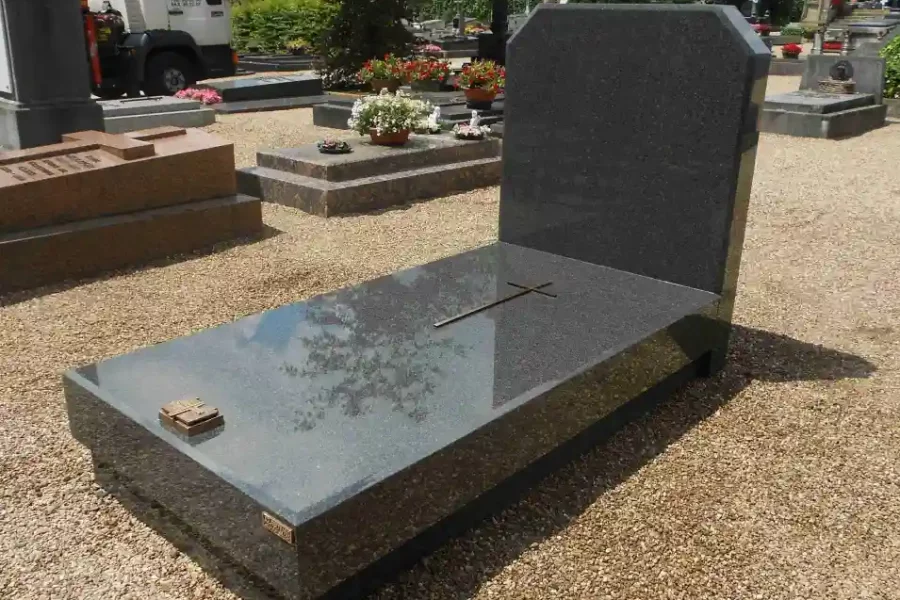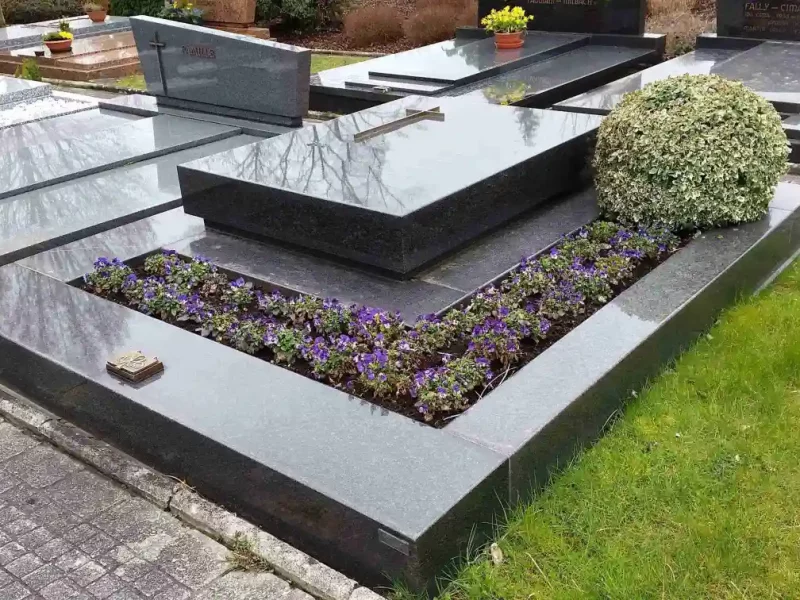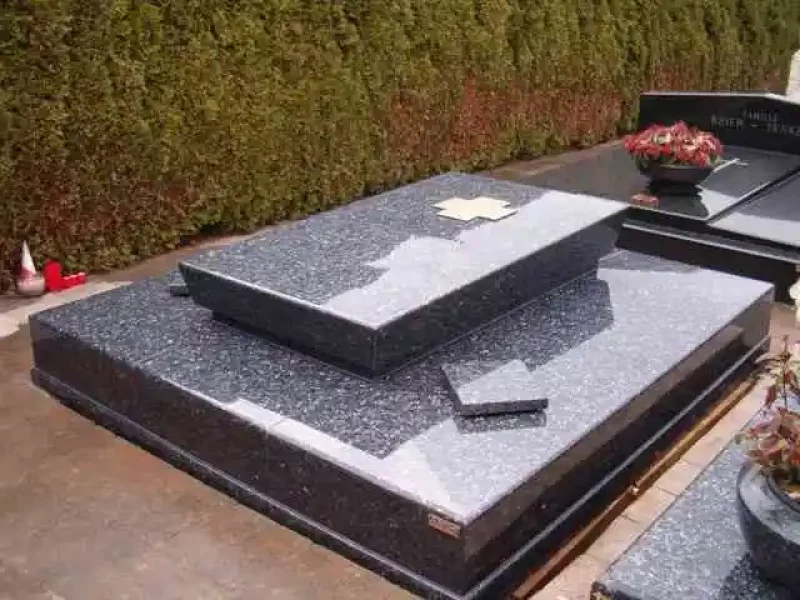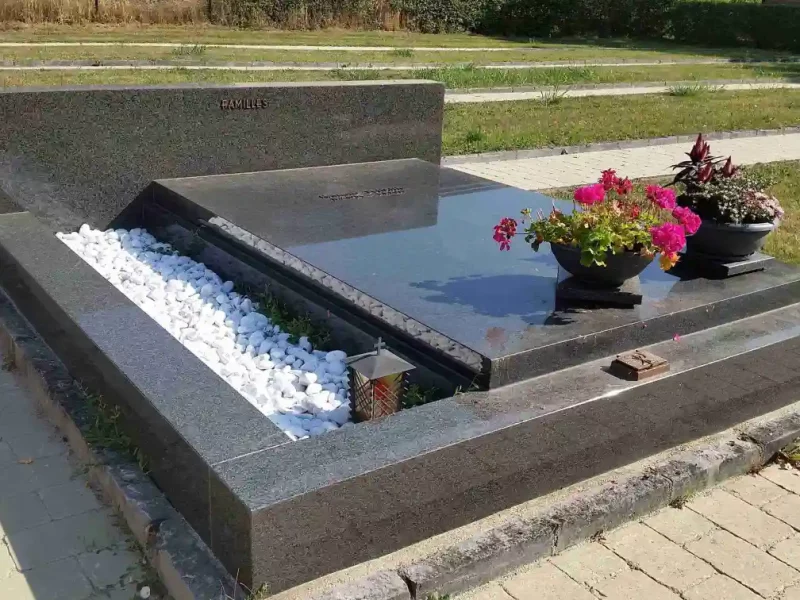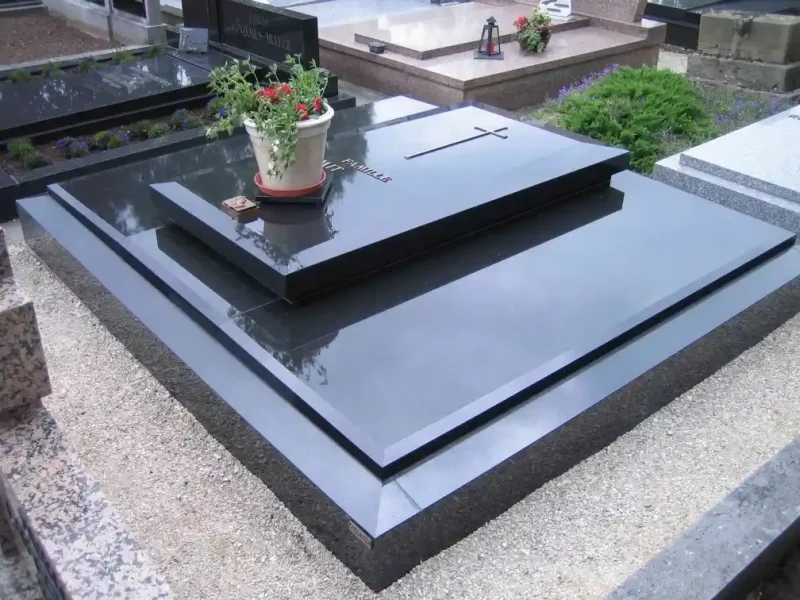 Bertrand-signed tombstones are renowned in Luxembourg for their quality and the expertise we bring to them.
Eis intern Kreatiounen am Stil "Bertrand", bekannt fir hiren eenzegaartege Stil.
Finishes & Accessories for Funeral Monuments
We offer a wide range of custom finishes and accessories for funeral monuments and tombstones: types of inscription, vases, lanterns, photo frames, etc. to add warm details to these most delicate moments.
Finitiounen & Accessoiren
Wielt aus enger grousser Villfalt vun Schrëften, Vasen, Lanteren, Fotosrummen a villem méi.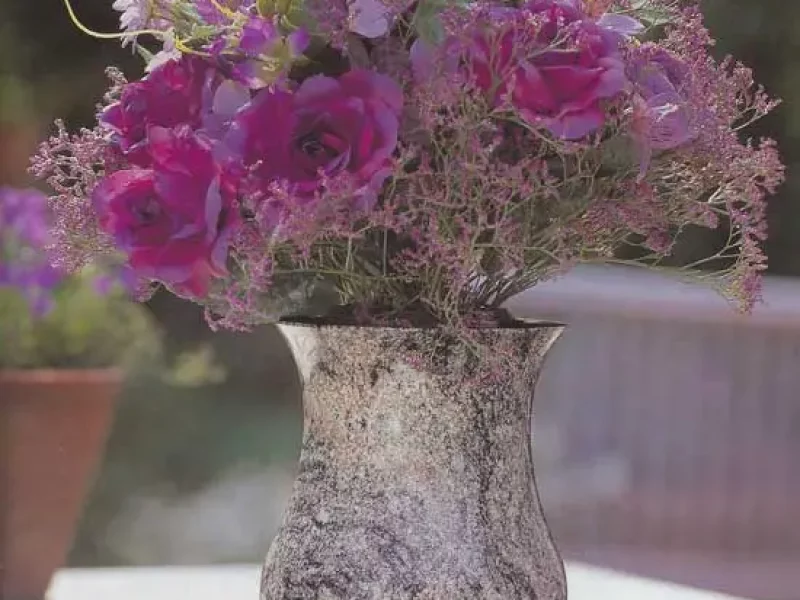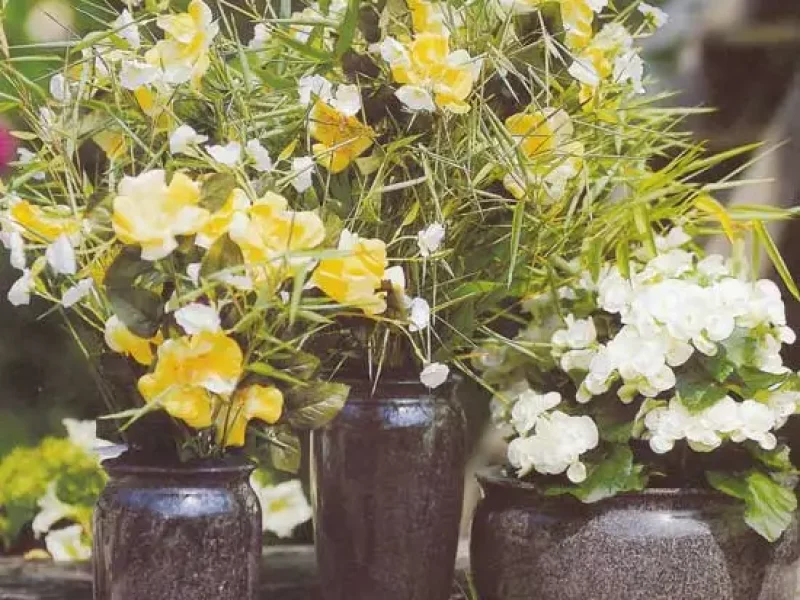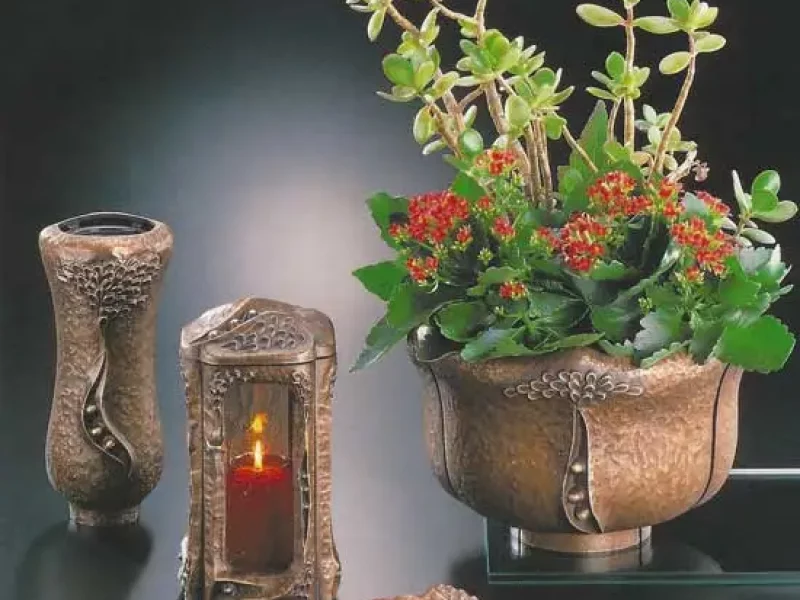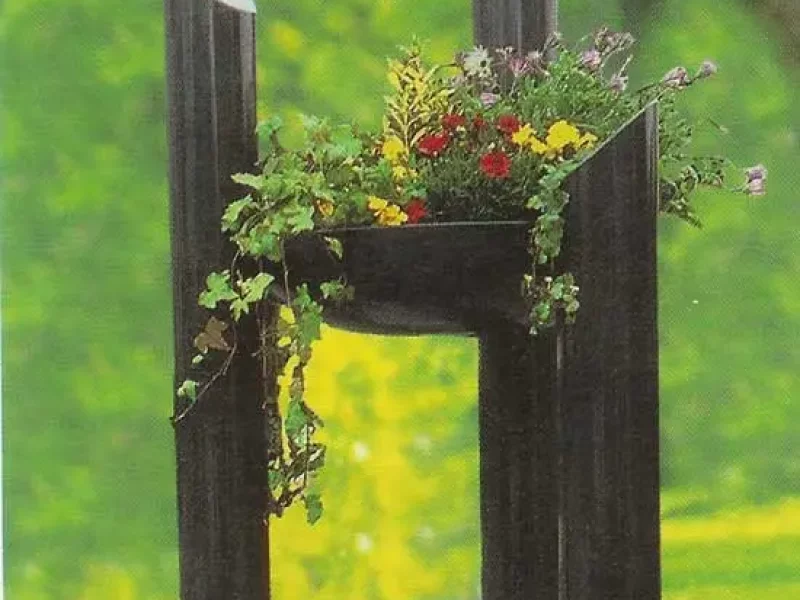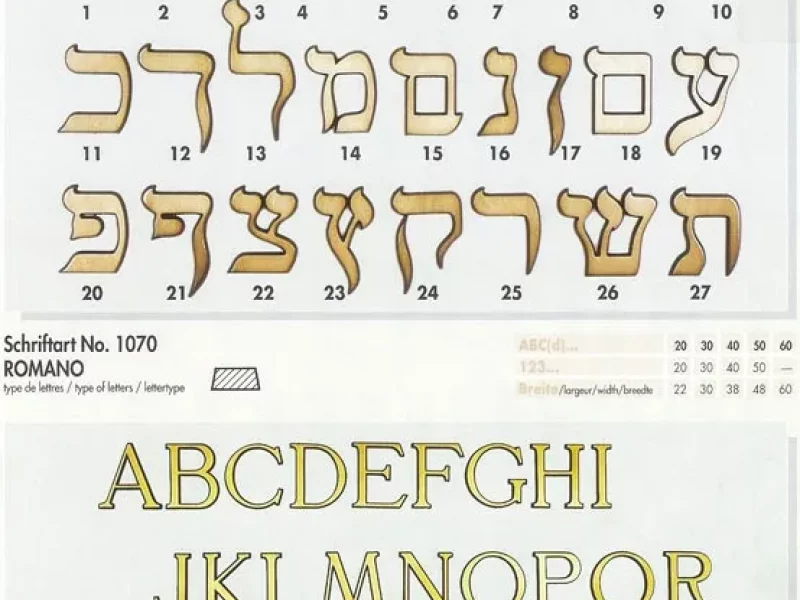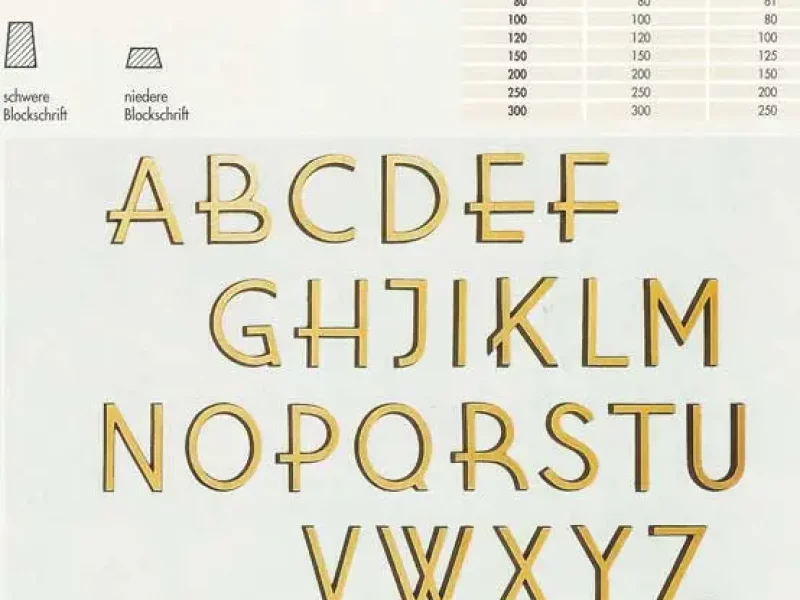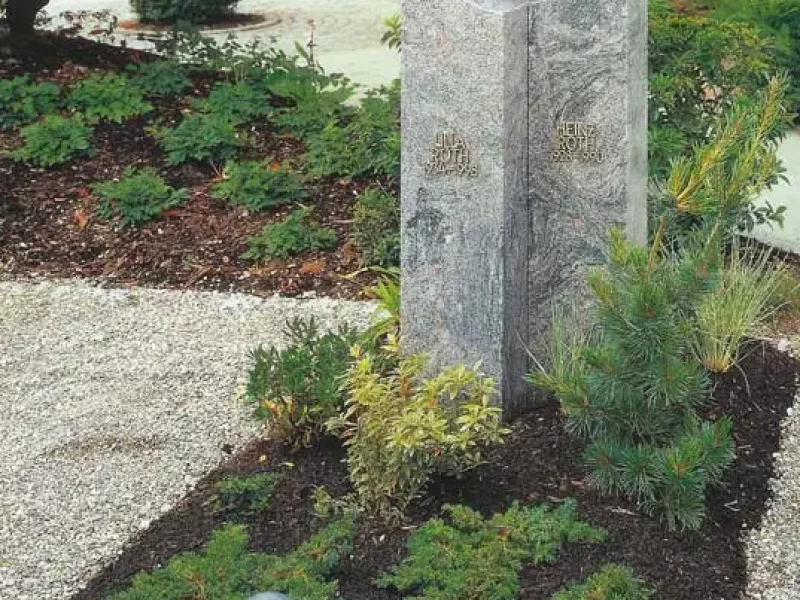 Granite is one of the most used materials for a burial. It is divided into two main families: grain granites (Impala, Tarn, Labrador, etc.) and veined granites (Himalaya, Multicolor, etc.). Granite can add character and create a more unique looking monument.
Impala, Tarn, Labrador, Himalaya a meí.
Services for Funeral Monuments
Need to be accompanied by a professional to maintain a burial site? Marbrerie Bertrand can take care of the cleaning of a grave, the inscriptions on tombstones, the opening/closing or the restoration of a funeral building.
Botzen, Ënnerhalt, Schëften, Opmaachen / Zoumaache, Restauratioun.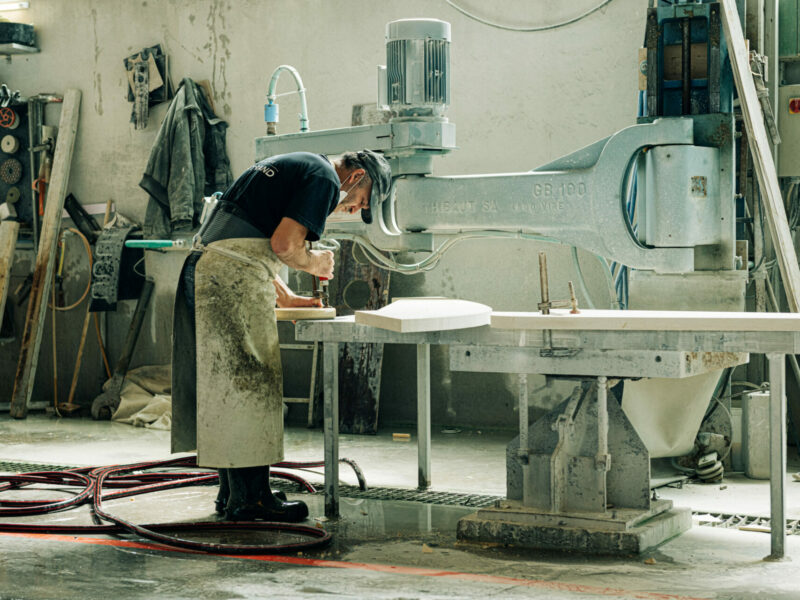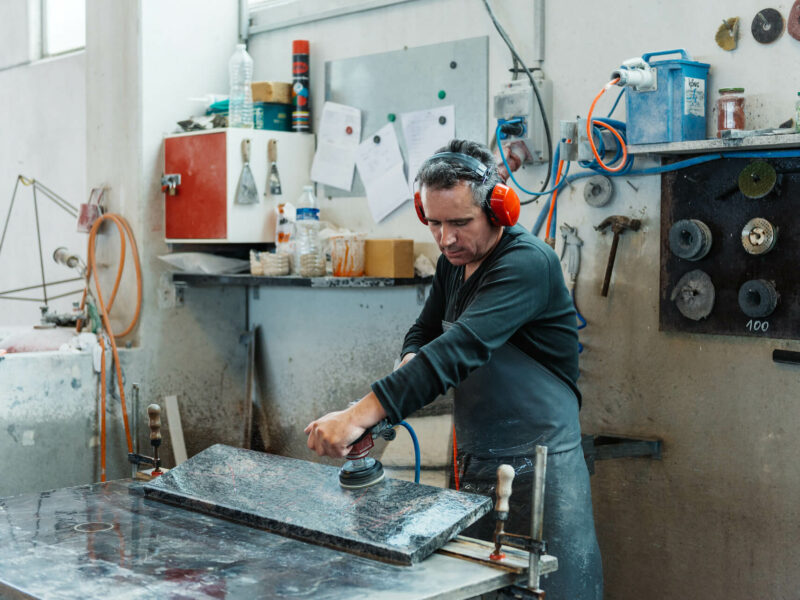 you need a funeral monument?
Do you want to see what is possible in natural stone of already have a project in mind? Contact and visit us to tell us about your ideas.